July 2014: HOLIDAY CAMP DBYC MATADI 2014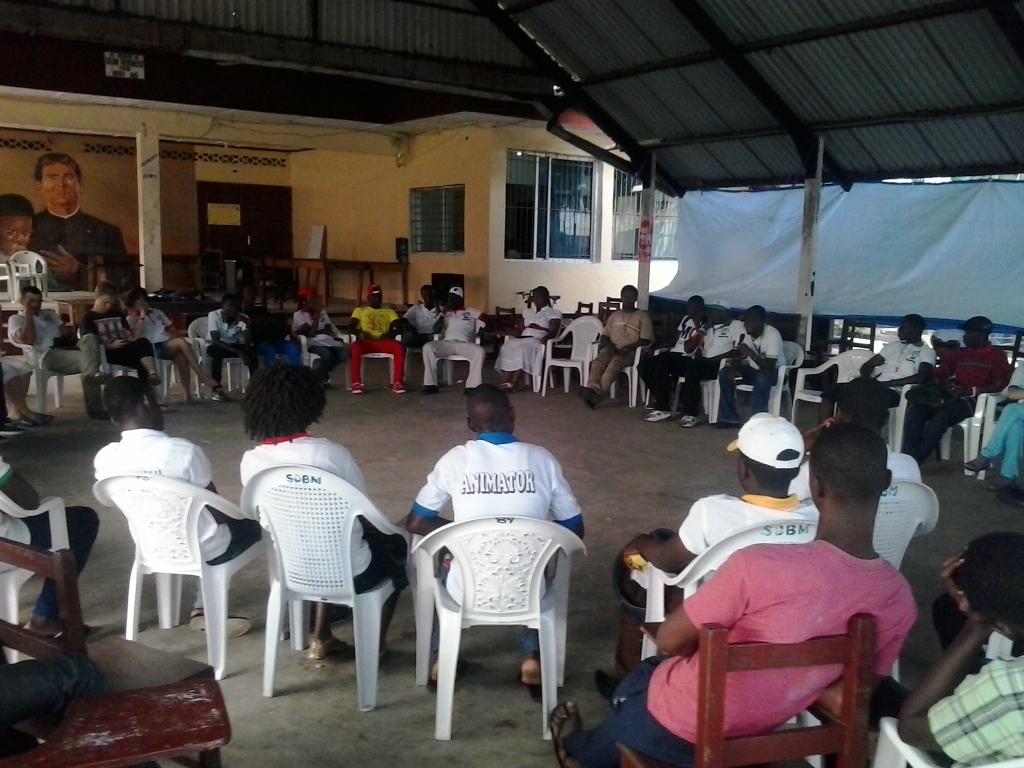 Fr Raffaele Aairoboman together with 40 leaders are organizing the Summer Camp 2014 in Matadi, Monrovia. From morning at 8:00 am till evening 5:00 pm, more than 400 participants, boys and girls, are followed in various activities. After the Morning Prayer participants have 4 classes with the revision of school subjects, followed by an hour of skills. At 1: 00 pm a plate of rice is served to all the 400 participants! After a break for lunch, the activities continue with the sport, drama, dance, music ...
This year we are fortunate to have among us a group of volunteers from Poland. Not only have they shared with us the prayer, the food, the climate, the joy of being united among ourselves and with the Lord, they have also provided economic support for the realization of Summer Camp.
The leading word of the holiday camp 2014 is Holiness and following what St. Dominic Savio understood from Don Bosco, we also make Holiness consists in always being cheerful.
titolo galleria
4th July, 2014 by don Nicola Ciarapica