Salesians and Post Ebola il Libeira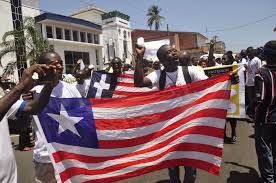 On July 27 2015, Liberia celebrated the 168th anniversary of Independence. Ambassador Charles A. Minor, during his speech has lamented the poverty his fellow compatriots- Liberians are facing. "…the cost of living – he said – is rising and families are finding it difficult to meet their basic needs".
According to Ambassador Minor, "many Liberians are still surviving at the margins of society. There is still hunger; we are experiencing young women opting to become commercial sex workers both at home and abroad as a means of earning their living; unemployment is high."
"Health care and good education remain major challenges. Healthy accommodation, electric power and potable water are still in deficit and the deadly EBOLA Virus Disease (EVD) has further exacerbated and exposed the level of poverty, ignorance and disease and the inadequacies of the basic needs of many of our people and of our infrastructure," the seasoned Liberian diplomat pointed out.
The choice of the Salesians is to roll up their sleeves to be present especially in training of young people by encouraging, promoting and supporting school education, the human, spiritual, moral, development of their skills so as to prepare the new generations to meet the Post Ebola challenges in Liberia.
23th August, 2015 by don Nicola Ciarapica